Our products are renowned for their excellence because impeccable quality is our top priority. We have been operating based on the principles of the ISO 9001 standard since 1998, which we have been improving year on year as well as upgrading the entire printing process. Our products are mainly intended for the pharmaceutical market. Of course, we also produce printed matter for other industries; which is done according to the standards applicable to the pharmaceutical industry. All the employees in our company perform their job according to the principles of good manufacturing practice and the ISO 9001 quality standard. Our staff are regularly trained and kept up-to-date on new developments pertaining to technology, quality and customer requirements.
THE QUALITY CONTROL DEPARTMENT
The quality control department is involved in all stages of product creation in order to ensure quality. We are present in:
reviewing the quality of input materials,
all intermediate stages of production,
the finished product inspection.
Before a semi-finished product goes into the next production phase, it must obtain the approval of the quality control department.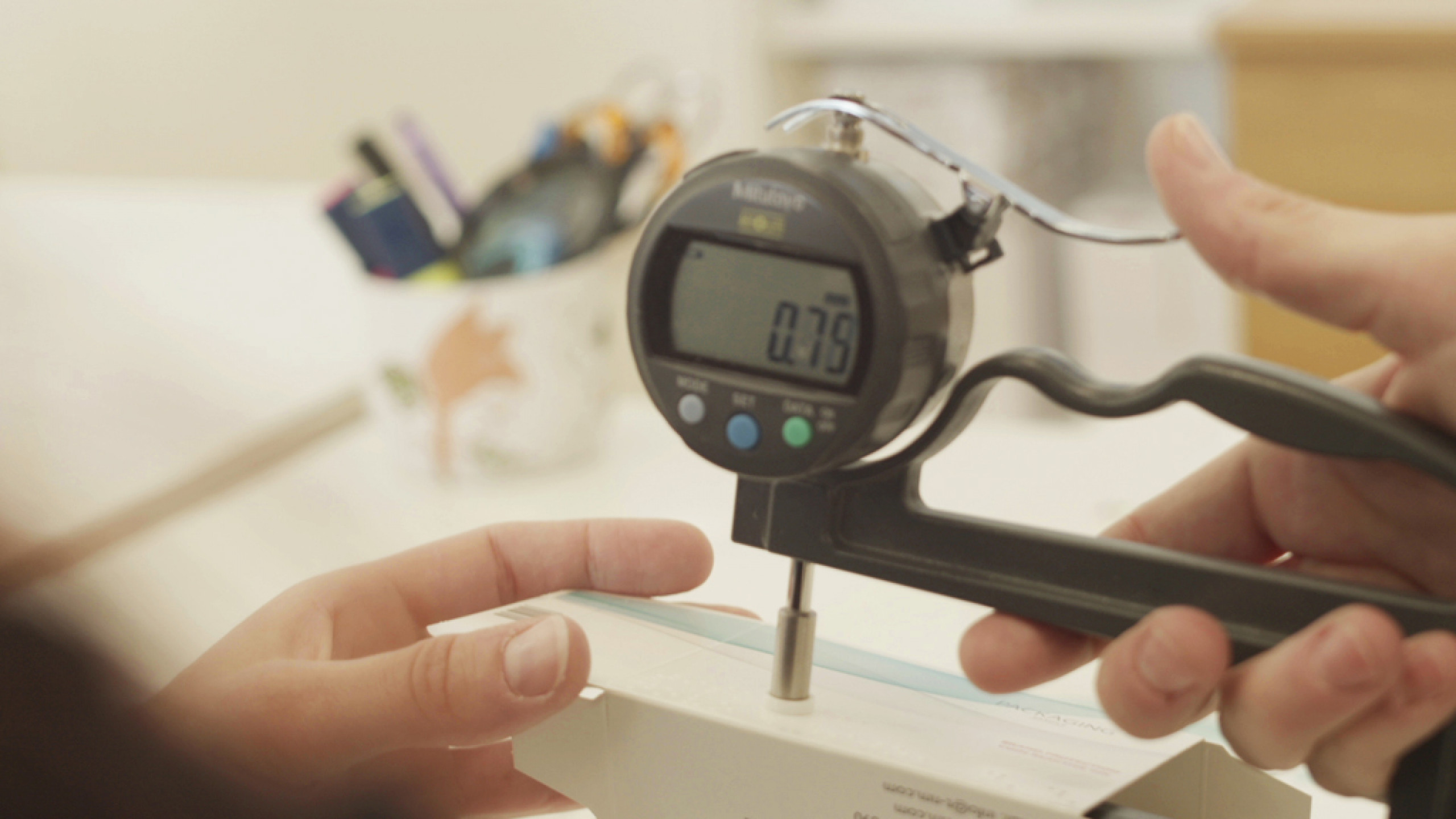 1. ACCEPTANCE INSPECTION
During the acceptance inspection, we check whether the input materials meet the internal quality standards.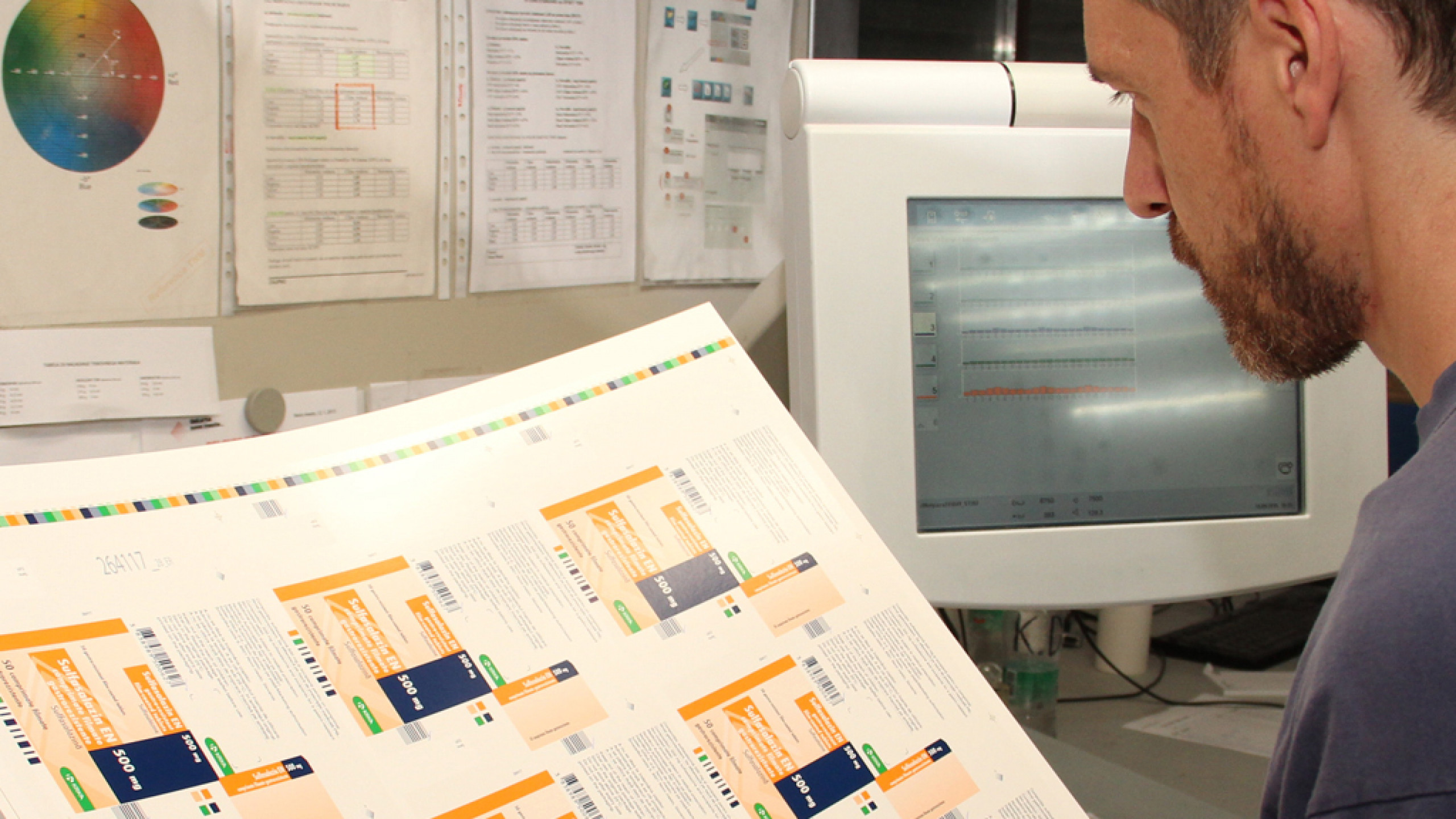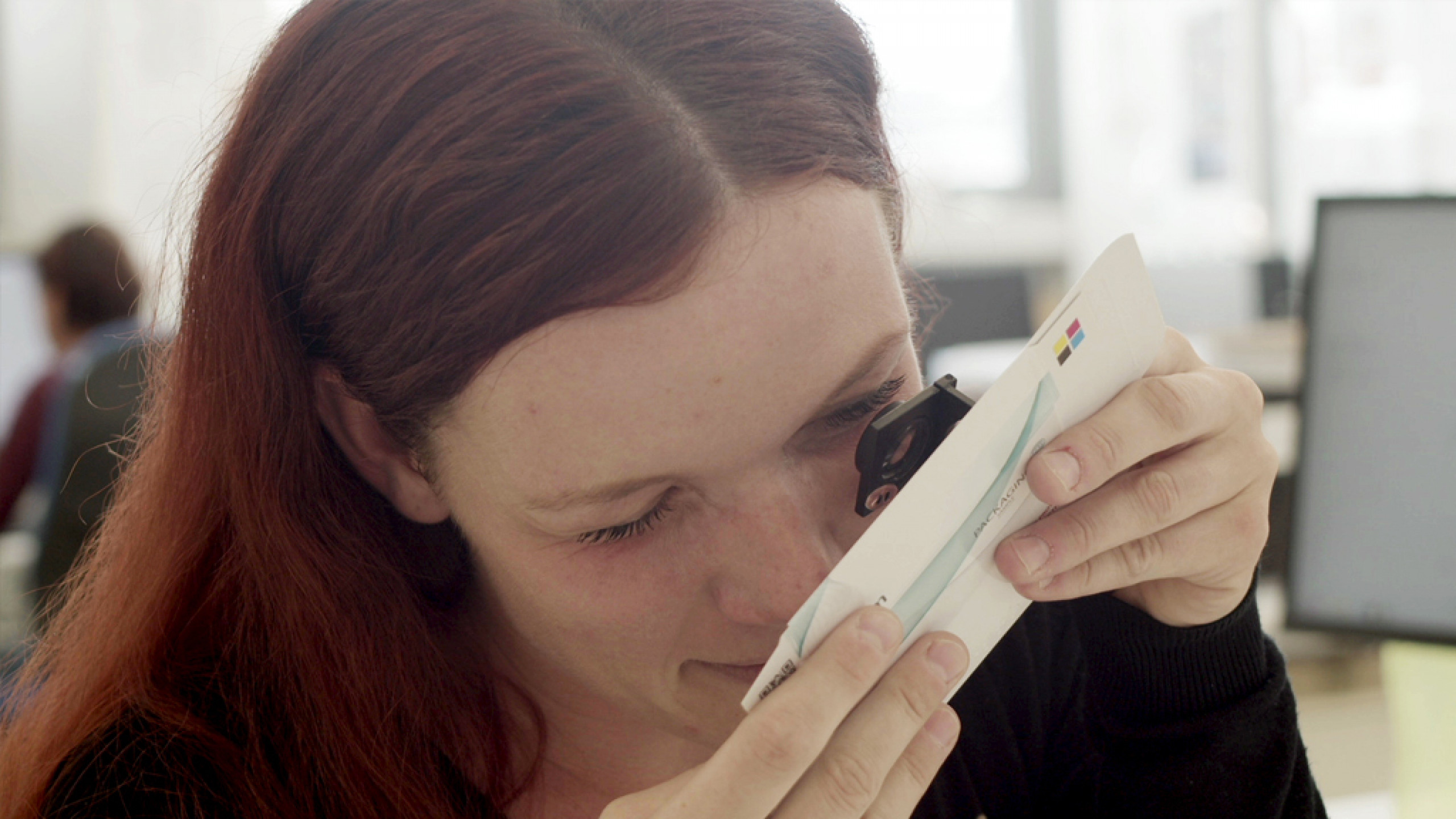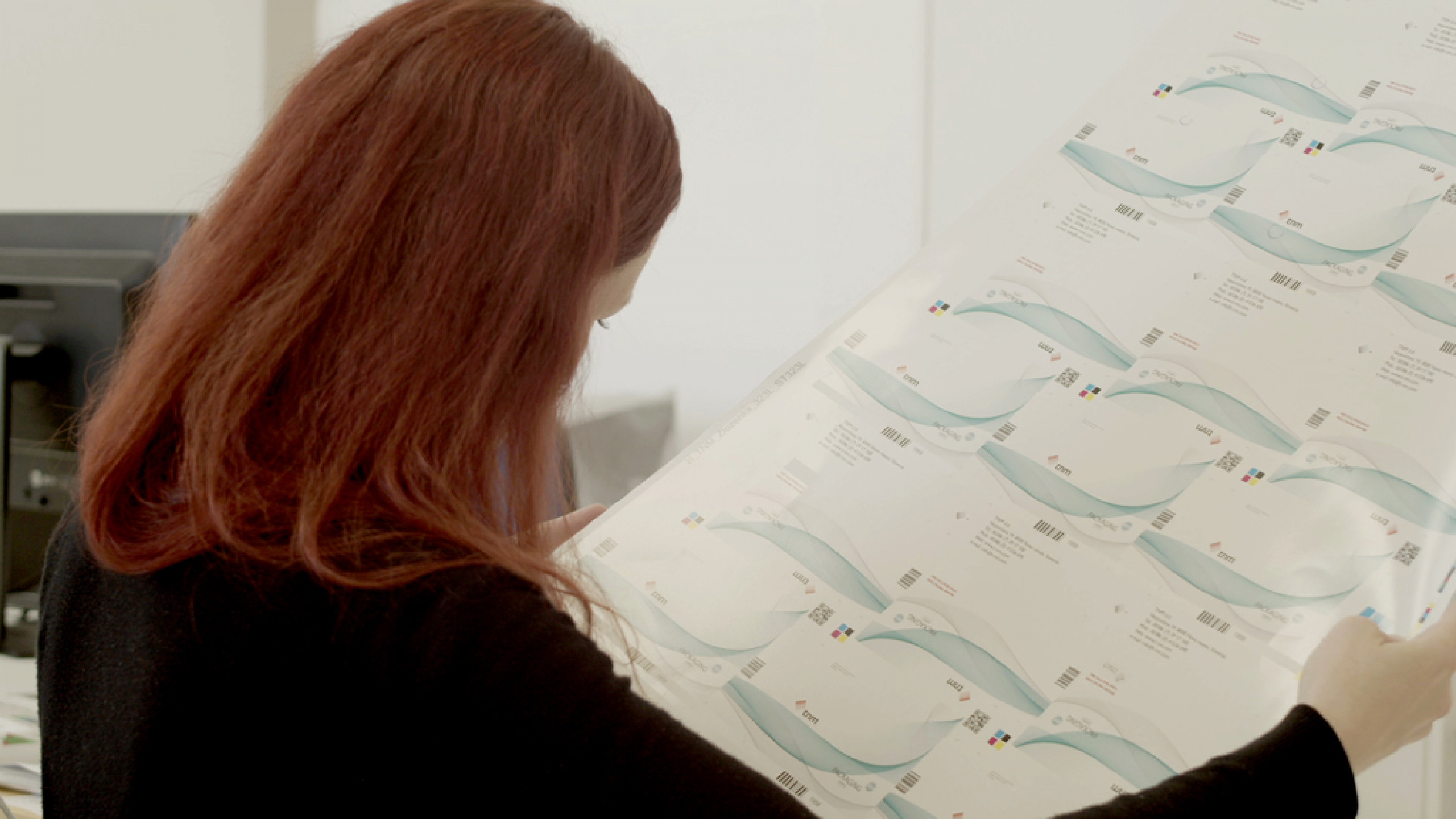 2. IN-LINE INSPECTION
The first inspection of the printed matter is done by a printer, then the samples are examined in the quality control department. The QC staff determine if the product complies with the plan provided by the client. Quality control is performed in 2 ways:
visual inspection to check the suitability of the input material, colours, layout and presence of all the printing elements,
electronic text inspection using Pixel Proof and Global Vision. This is how we check semi-finished products when it comes to stamping and gluing. If a folding box has Braille imprinted on it, it is first checked visually and then electronically using Pixel Proof – Dotscan. The program checks the height of each Braille dot.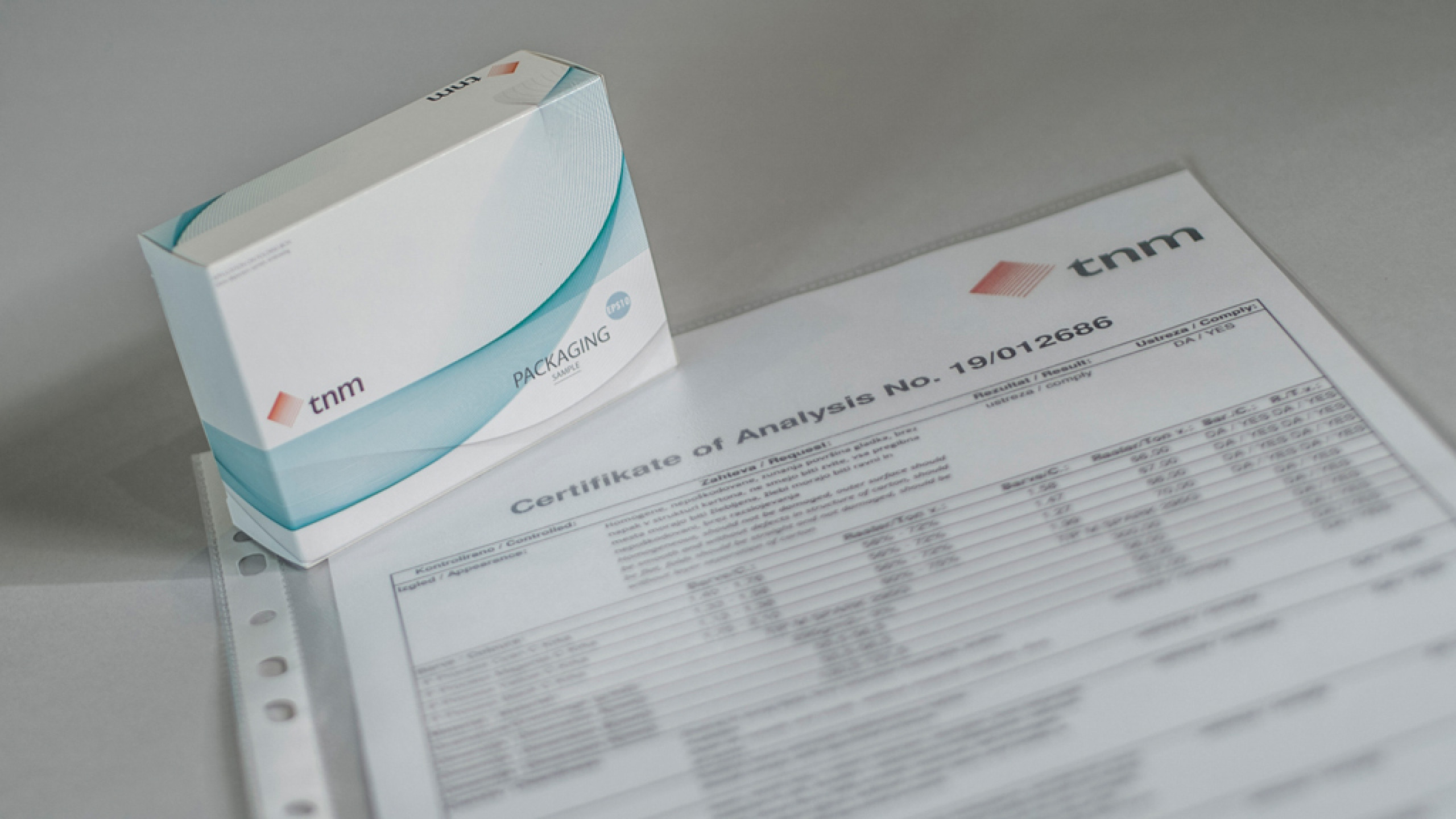 3. OUTGOING (PRE-SHIPMENT) INSPECTION
The final check is carried out after the process of gluing the folding boxes or folding leaflets. Sampling is done throughout the entire product manufacturing process. If no discrepancies are detected, each order (print run) is issued with a certificate to confirm its compliance with the customer's requirements. After the certificate is issued, the product can finally be shipped to the customer.